"A happy childhood is perhaps the most-fortunate gift in life." –Dorothy Richardson
The overall happiness and holistic development are non-negotiable when it comes to children. The early years of childhood, are globally acknowledged to be the most critical period for children's lifelong growth and development. Special emphasis is laid on the emotional wellbeing of children as much as on their physical health because good mental health allows children to develop the resilience to cope with whatever life throws at them and grow into well-rounded, healthy adults. Children may face emotional or behavioral challenges due to disruptions to routines because of parents' stress and family hardships. Family dynamics become the basis for children how they view themselves, their relationships, and the world around them. 
A child is a mixture of home and school. Parents, being the child's first educators have an opportunity to nurture their child's growth as well as act as an advocate for education. We need to join hands to keep children engaged, feel safe, and keep up with schoolwork as best as possible and, at the same time, also need to continue performing our professional and personal commitments. Certainly, it is not easy always and it requires a lot of planning and management.
So, with open-heartedness and good spirit, we pledge to continue taking all necessary initiatives to nurture our children to develop into fine human beings bearing love, respect, and regard for all individuals.
Sh Paramjit Khanna
(Chartered Accountant)
Secretary, Salwan Education Trust
Chairman,Salwan Montessori School, Gurugram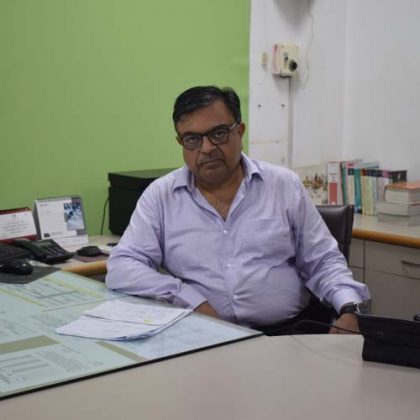 An educational institution plays a crucial role in nation building by shaping young minds to create individuals who would grow up to be responsible citizens. Responsibility does not end merely by being law abiding citizens but it goes beyond boundaries separating nations. What we need to do is to raise children who are sensitive to needs of others. We need to raise children who observe, absorb, analyze, argue for what is right, think independently, take initiative and work constructively and be catalysts for reforms in the society. A tall order indeed but not impossible to achieve. What we as adults need to do is to share our responsibilities and effect small changes in our lives to be role models for our children. We can begin by teaching simple rules : Let us keep our surroundings clean by not littering, avoid wastage of food, water, energy, greet others with a smile, be respectful to others, follow rules to accommodate others, share with those who are less privileged, be accountable for our actions and have courage to own up when we err. When we progress as individuals, our society will progress; our nation will progress and will contribute to the world.
Maj. Gen. Surinder Singh
AVSM, SM, VSM (Retd.)

"A Good Education is a foundation for a better future". -Elizabeth Warren
Education plays a vital role in nurturing and developing the unique talent of every child and in shaping their character. We, at Salwan Montessori School, aim to enhance the existing abilities of our young learners by encouraging them to express freely in their own ways. Moreover, we enable them to explore and develop new capacities in varied skills and activities.
We have been providing individualized support and a positive environment to each student, creating systems that embrace and engage the students, and furnishing them with the information, tools and facilities they need at every step.
The school's infrastructure supports transforming their innocent childhood into a wonderland of innovation and exploration, and the academic curriculum helps our children to be well-rounded and well-grounded.
Our endeavour aims to instil values of empathy, responsibility, and humility in our children with a passion to believe in their dreams.
It is our vision to develop our children into capable leaders, who will make a difference in the world of tomorrow!