Children are great imitators, so give them something great to imitate. International Yoga Day was celebrated on 21st June. The children were dressed in comfortable tracksuits and were taught a few age- appropriate yoga asans and poses.
The theory of Multiple Intelligences claims that there is genius in every child. Every child can become an expert in one field or another. The challenge is to identify the child's strengths, interest and capabilities. Considering the importance of cultivating each one's unique talents, we at Salwan Montessori School implement the ME Programme. Each child is exposed to an array of enriching activities so that they are able to identify their strengths and also have positive learning experiences. This will ultimately develop the capability to identify new solutions to existing problems in real life. Thus, a Resource room with various centres has been developed to help children identify their strengths. These are:
Literacy centre
Manipulative centre
Music Centre
Dramatic play and Puppet centre
Kitchen corner
Multimedia Centre
Block and Puzzle centre
Math Centre
Science Centre
Little Scientists at Work
Science activities are a great tool for introducing children to the fascinating subject of science and developing scientific temperament. It gives them great room for experimentation observation and exploration skills that they naturally engage in on a daily basis.
By structuring the science activities and ensuring they follow basic scientific procedures and the teachers familiarize the children with the scientific method of enquiry. Classroom discussions, research and hands-on science activities ensure that children have fun while learning. Science activities for the little ones are designed according to the theme of each month. They are usually based on topics like living and non-living things, the five senses, weather changes, plants etc.
"If you want your children to be intelligent, read them stories. If you want them to be more intelligent, read them more stories".
It has been rightly said that Story telling is the most powerful way to put ideas into the world. Keeping the objectives and the miraculous impact of storytelling in mind, a story telling session was organized for the children where life and expression was in abundance. The session began with sharing the benefits of storytelling for the children, which was followed by a mesmerizing Story Presentation 'Gajapati Kaulapati', using beautiful elements, props and voice modulation.
The children were glued to their screens and completely engrossed in the story. They got so excited to see 'Gajju', the elephant and watched the whole story with concentration.
There are undoubtedly many little ways to enlarge your child's world; the love of books is the best of all. Storytelling can encourage students to explore their unique expressions and can heighten a student's ability to communicate thoughts and feelings in an articulated, lucid manner. It helps improve their language skills, instills a love of reading, and stirs their imagination. The session was very interesting and was highly appreciated by all.
Every year the session begins with joyful eyes and beautiful smiles on the faces of new entrants. In our endeavour to make our tiny tots comfortable and to build their interest in the online classes, a fun filled welcome party was organized on 30th April 2021.
Sustainable Development Goals
"Water is life and clean water is essential for healthy life".
*Earth is the only known planet in this universe that has water and life*.
No one can live without water and this is the first need of any living being.
Also access to water, sanitation and hygiene is a human right, yet we face numerous challenges in accessing even the most basic of services because there is an unmindful wastage of clean drinking water causing serious threat to our mother Earth.
To ensure availability and sustainable management of water and sanitation for all, we have our SDG 6 – the 'Water Goal', recognizing the importance of clean water and sanitation.
To generate awareness and to ensure access to safe water sources, the children of class KG were encouraged to perform various activities that generate awareness in their young minds towards the importance of the Sustainable Development Goal 6.
Various age appropriate information was imparted that made them understand the importance of Clean water and the impact was such that our tiny tots pledged to adopt all the measures leading to the mindful usage of water and contribute towards achieving all the other Sustainable Development Goals.
Educating children about the optimum utilization of resources available to us must start at an early age be it food, water, trees, plants, air and our surroundings at large. In an endeavor to catch them young and to make them aware of the importance of recycling and reusing things. Best out of waste activity was planned for them. In this activity the children created different modes of transport using waste material. It was a fun filled activity which was thoroughly enjoyed by all.
Drop Everything and Read Programme
The children today live in a world which is completely different from the one which we all grew up in. Due to the excessive exposure to technology children today have completely given up on reading. But, reading has a lot of benefits and so we ensure that 10 to 15 minutes are given to the child everyday for reading.
"Play is our brain's favorite way of learning"
-Diane Ackerman
Rightly said, play is the work of children. It allows them to learn the skills of negotiation, problem solving, sharing, and working within groups and discover their own interests during play.
To cater the same, we at Salwan Montessori School took up the initiative to organize Play Dates for children to get together for some time to engage with their peers and magnify their overall development.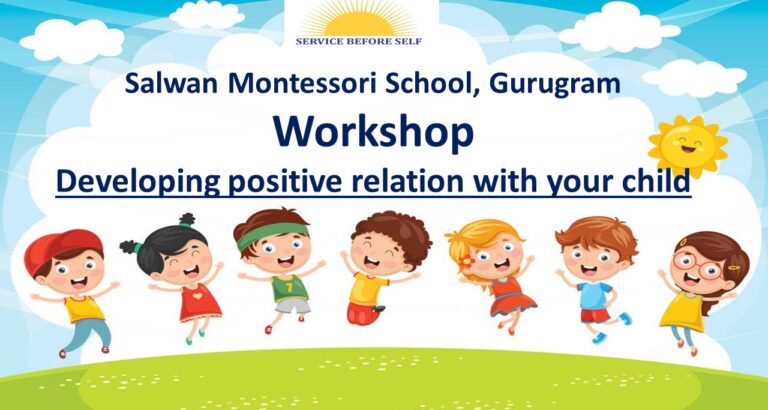 Parents in today's society are supposedly under constant pressure to…
---
Yoga has the power to reconstruct a person completely.' Yoga…
---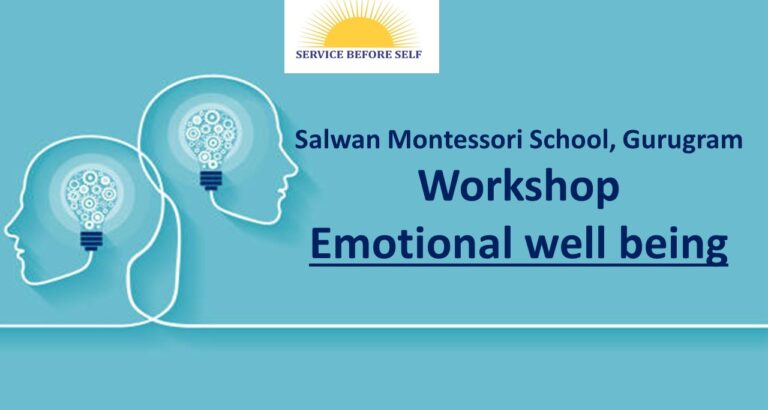 In the ever-evolving landscape of education, teachers play a vital…
---
Founded in 1999, Salwan Montessori School, Gurgaon is an English medium coeducational preschool.