CONTINUOUS PROFESSIONAL DEVELOPMENT (CPD) WORKSHOPS FOR TEACHERS
The Salwan Education Trust has been involved in organizing Training Programmes since 1997 for its stakeholders. Teachers are provided with professional support for updating their pedagogical skills to render optimum benefit to the students. These programmes help in imparting core values to meet the following objectives:-
Appreciation for Diversity
Social Responsibility and Commitment
Holistic Development
Empowerment of Human Resource
Training sessions are held around the year and multiple opportunities are provided to the faculty and the students to participate in conferences and exchange programmes. Experts from various fields are invited and innovative pedagogies are shared to enhance the teaching learning process.
"Exploring Inner Peace: A Mindfulness Art Workshop" was  organised for staff on 11th September, 2023 by Ms. Banpreet Kaur (Mindfulness based therapist ) . Art therapy combines the creative process of making art with psychological techniques to promote self-expression, healing, and self-awareness. Mindfulness, on the other hand, involves being present in the moment, observing thoughts and feelings without judgment. Together, they create a powerful tool for self-discovery and emotional well-being.
Empowering School Leaders: POISE Program at Salwan Education Trust
"Education is the most powerful weapon which you can use to change the world." – Nelson Mandela
Daaji, a Padma Bhushan Awardee and pioneer of Heartfulness Meditation: hosting Heartfulness Programme for Salwan Team at Andhra Pradesh. From August 12 to 15, 2023, Salwan Education Trust organized a three-day residential leadership program at Kanha Shanti Vanam, Hyderabad. This spiritual retreat center facilitated various sessions, including Heartfulness meditation, leadership development, and mindfulness practices. Participants engaged with Daaji, the Heartfulness Guide, discussing strategies to improve students' well-being, reduce screen time, and instill values like gratitude and self-discipline. The program also explored the Heartful Sequential Engagement Approach, ethical education, and nonviolent communication techniques. It was a transformative experience that equipped school leaders with tools to create a positive impact on students' lives.
As part of future plans, the school aims to integrate meditation into the daily routine of the students as well and implement the Brighter Minds program for cognitive growth, enhance the school's greenery, and explore solar panel installation. This program marks a significant step in Salwan Education Trust's commitment to holistic education.
Yoga has the power to reconstruct a person completely.' Yoga is an age-old art but is relevant in present times more than ever before. The wellness of teachers has been linked to the effectiveness of teaching, which has a positive impact on the achievement of students. So, in an endeavour to help teachers to relax, rejuvenate and explore their ability to control their responses to stressful situations, a yoga session was organised in Salwan Montessori School on Tuesday, 16th May 2023. The session was conducted under the guidance of the trained Yoga Masters Mr. Sanju Yaduvanshi and Mr. Deepak from Suptyog stretching Fitness Centre. Mr. Sanju taught various breathing and stretching exercises for strengthening muscles, improving blood circulation, making lungs more efficient, and relaxing the mind. He demonstrated the correct standing and sitting positions, correct postures of neck, back, legs, shoulders etc. to cure various diseases like diabetes, sciatica, obesity and many more. He also displayed several easy stretching techniques while sitting on chair for developing more strength and flexibility. It was a wonderful session that aimed at highlighting how practising yoga and stretching exercises in school can help boost mental and emotional well-being of students as well as teachers.
Emotional Well-Being Workshop
In the ever-evolving landscape of education, teachers play a vital role in shaping the minds and lives of their students. However, the demanding nature of their profession can often lead to stress, burnout, and neglect of their own emotional well-being. Recognizing the crucial need to support teachers in maintaining their mental and emhool organized an online workshop "Emotional Well-being" on Tuesday, 16th May, to address these challenges. A renowned Mental Health Clinician Ms. Sapna Bassi residing in British Columbia, Canada, provided teachers, the necessary skills, knowledge, and resources to prioritize their emotional well-being, so they could encourage and support their students' emotional development and success, leading to a healthier and more productive educational environment.
Intrapersonal Wellbeing And Wellness Workshop For Teachers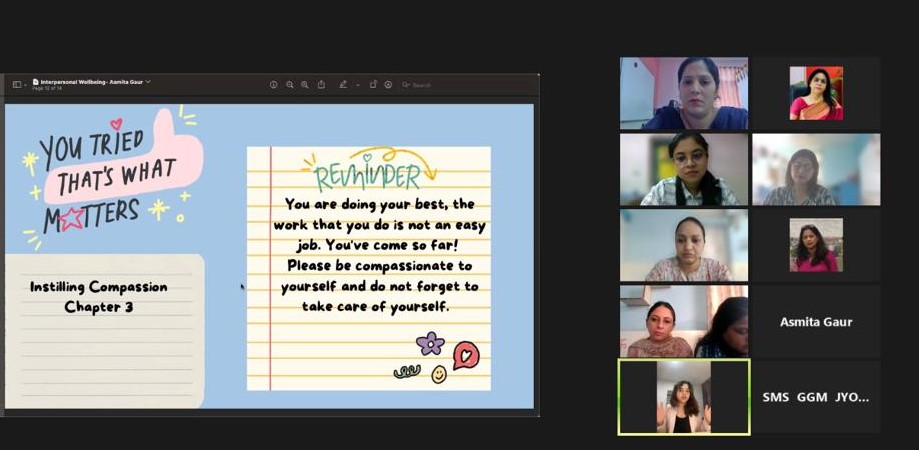 The word intrapersonal defines such practical inner skills that no one can take from us. Such inner skills are proven success skills that also guarantee our productivity and mental wellness at the same time. To understand more about Intrapersonal wellbeing and wellness, workshop was conducted by Salwan Montessori School on May 19th, 2023 by speaker Ms. Asmita Gaur from Netherlands, a renowned psychologist. She very well explained the topic and engaged audience with various activities. She also explained about different techniques which one can use to create healthier intrapersonal communication, including visualization techniques, getting in the habit of monitoring your thoughts regularly, and working to shift your perspective.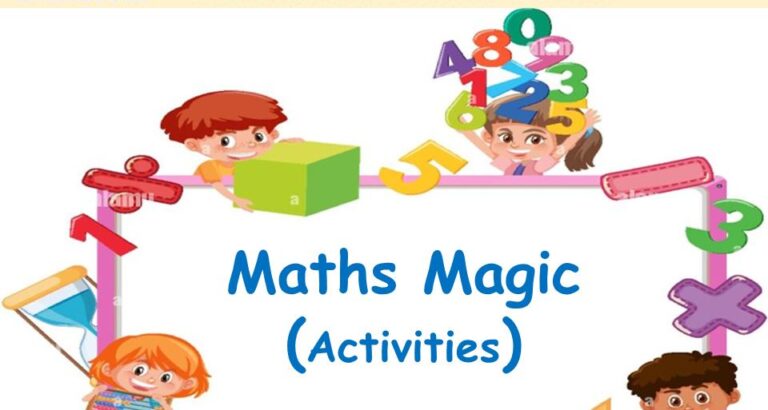 Math magic we explore with glee, Counting, shapes, and patterns, it's…
---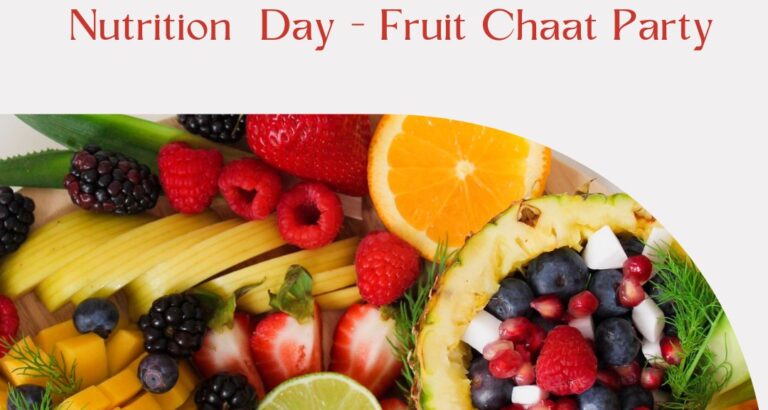 We at, Salwan Montessori School celebrated 'Nutrition Day on 11th…
---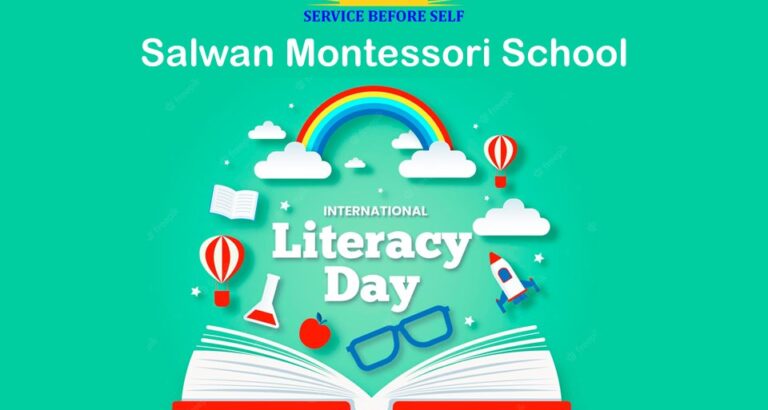 World Literacy Day was celebrated on 8th September with enthusiasm…
---
Founded in 1999, Salwan Montessori School, Gurgaon is an English medium coeducational preschool.