Co-curricular Activities form the bedrock of harmonious and holistic development, necessary for moulding and shaping a child's personality. We provide a broad exposure through a plethora of activities to enable our students develop their latent talents and to nurture in them an appreciation of different forms of art. The academic horizons are widened through unabated opportunities to showcase talents, encouraging the students to reach monumental heights.
Dance is the hidden language of the soul.
 – Martha Graham
Dance is a powerful ally for developing attributes of a growing child. Dance movement classes in our spacious, vibrant Dance room fully equipped with colorful costumes of different cultures, offer a structured outlet for physical release while gaining awareness and appreciation of oneself and others. Apart from enjoying the different dance forms, children quickly learn to work within a group dynamic.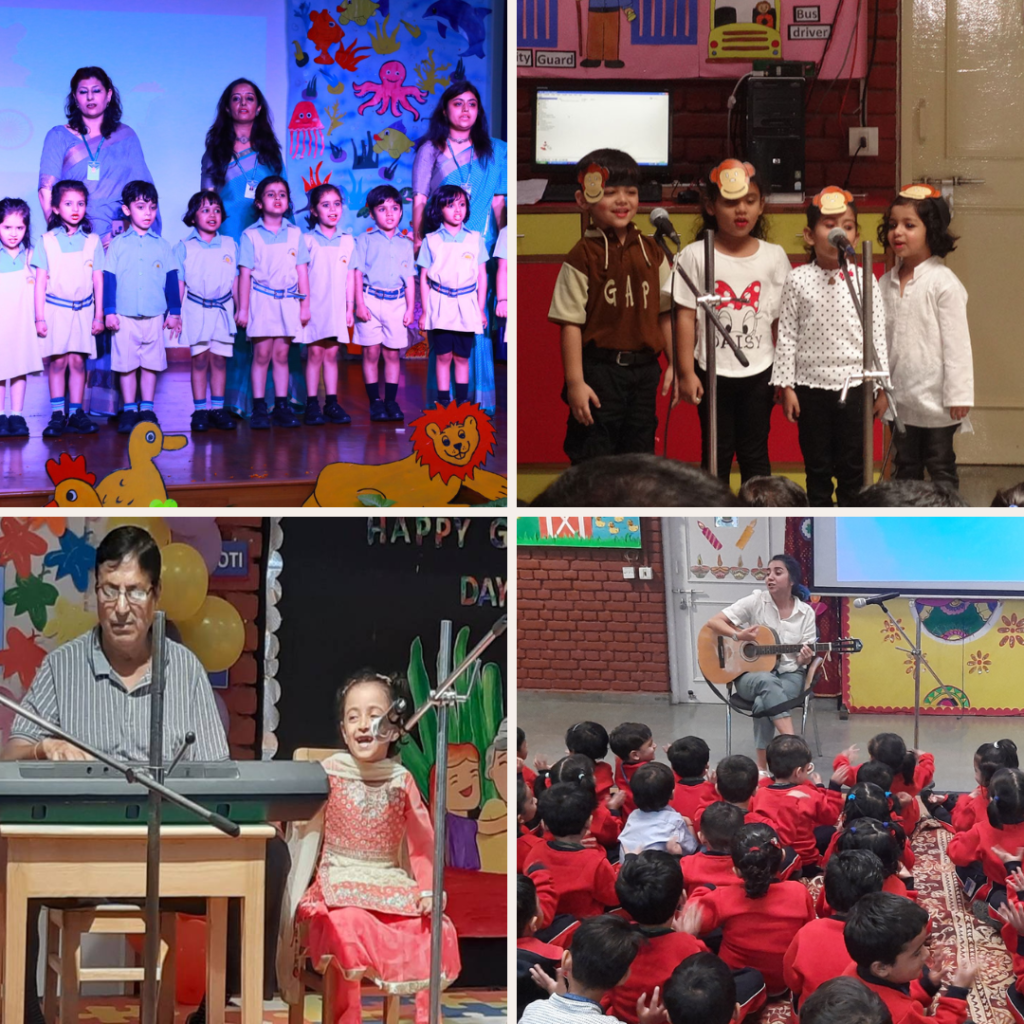 In terms of brain development, music is every bit as important educationally as reading or writing.
 -Oliver Sacks
We, at Salwan Montessori School follow the golden rule; music education can sparkle a child's imagination and ignite a lifetime of passion. Children learn music with the instruments. There is a regular routine followed for music classes. Music, Dance and Drama shows are presented in the form of several presentations, celebrations and events happening at school at regular intervals.
The purpose of Art is washing the dust of daily life off our souls -Pablo Picasso
Learning to create and appreciate visual aesthetics is very important. Art education not only strengthens the fine motor skills, it is equally important for developing problem-solving and critical-thinking skills in the early years.
Art Education holds a special place at Salwan Montessori School. Children are encouraged to express freely, trying new ideas and exploring their surroundings. The Art room is well equipped with age appropriate material and a paper rolling table where children can create their own masterpieces whenever they wish.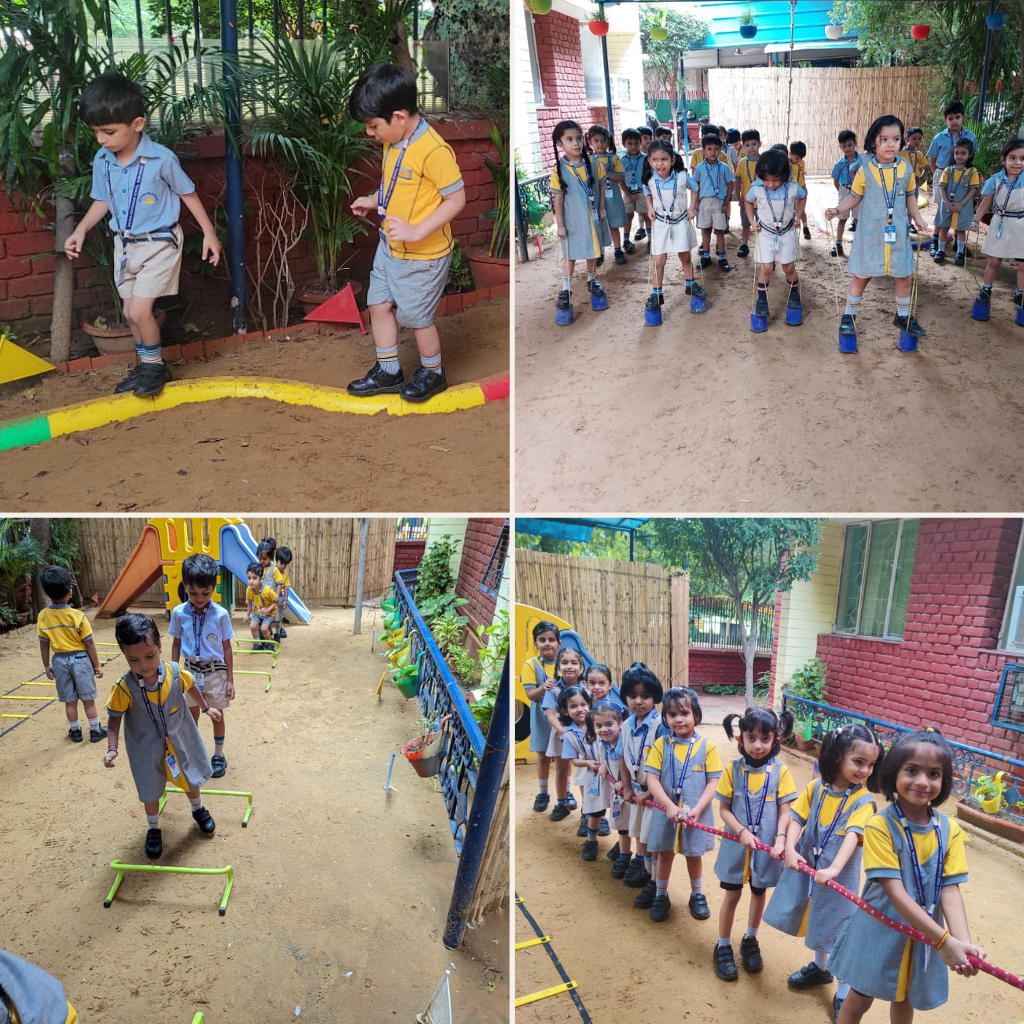 Sports go beyond physical activity. Games, exercises, and Tae-Kwon-Do stimulate growth and leads to improved physical and emotional health. We, at Salwan Montessori school, believe a healthy mind resides in a healthy body. Therefore, physical activity is at the heart of the school. Children learn Tae-Kwon-Do and participate in various races, sports activities held throughout the year. This is mainly for developing concentration, practicing self-discipline, building relationship,s and helping in making them lifelong learners with determination and a positive attitude towards life.
A Splash of Sunshine: Orange Color Day Celebration at Salwan…
---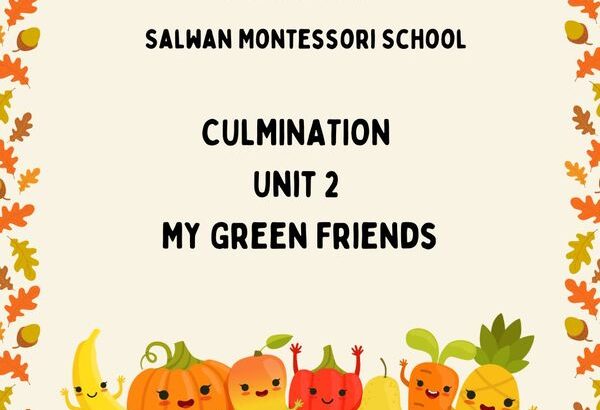 Culmination activities are a perfect medium to showcase the knowledge…
---
The Millet Recipe Competition at Salwan Montessori School was a…
---
Founded in 1999, Salwan Montessori School, Gurgaon is an English medium coeducational preschool.