An elite infrastructure provided to train and nurture tomorrow's leaders with the capabilities that will come handy for a brighter future.
The school campus area is 1000sq.mtr. The campus has been designed with utmost professional care to meet all requirements of the children. The school has well lit classrooms with Air conditioners and Smart boards.
Holistically, nutritionally balanced, and hygienic food
Mid day meal mandatory for Nursery classes
Mid day meal form is available at the reception for all classes (on request)
RO installed for drinking water
The class rooms, assembly area, art and dance room, all are equipped with a smart board with the latest features.
Well ventilated, spacious classrooms are equipped with air conditioners to beat the extreme weather conditions.
The day care at SPS, Sector 15 provides a warm, secure and supportive environment to the children even after school hours. The Day care facility is available for all the children of Salwan Montessori School. Children are transferred from SMS Sector 5 to the day care in the school buses. This facility is functional from Monday to Saturday (from 12.30 p.m. to 5.30 pm). Day care centre remains closed during school holidays & summer vacations.
o   Students are trained in Indian Classical Vocal music.
o   The students are trained in Kuchipudi and Folk dance forms.
o   The Music and Dance faculty train the students to perform and participate in multiple platforms to provide exposure and opportunity to grow and excel in varied fields of creative expressions
SMS Gurugram, provides health services to all students to protect and promote health and to ensure that every child receives the best medical attention against injuries or emergent medical needs. Individual school health record is maintained within the school clinic for every student. All medical data remains confidential and is stored securely. In the event of any medical emergency, we have systems in place to ensure that this will be dealt with safely and professionally. In case of emergency, school vehicle takes children to the nearest Hospital.
The class lending library has colorful sets of age appropriate books which are circulated to children on every Friday through the year. The book shelf is conveniently placed in the classrooms where children can read in their free time.
Parents are updated about the latest events with the help of messaging services.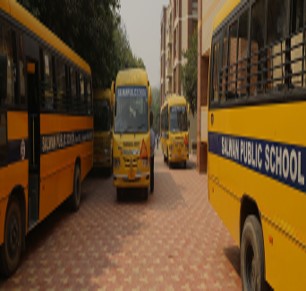 School has five bus routes. All buses are GPS enabled and have CCTV cameras for security of children.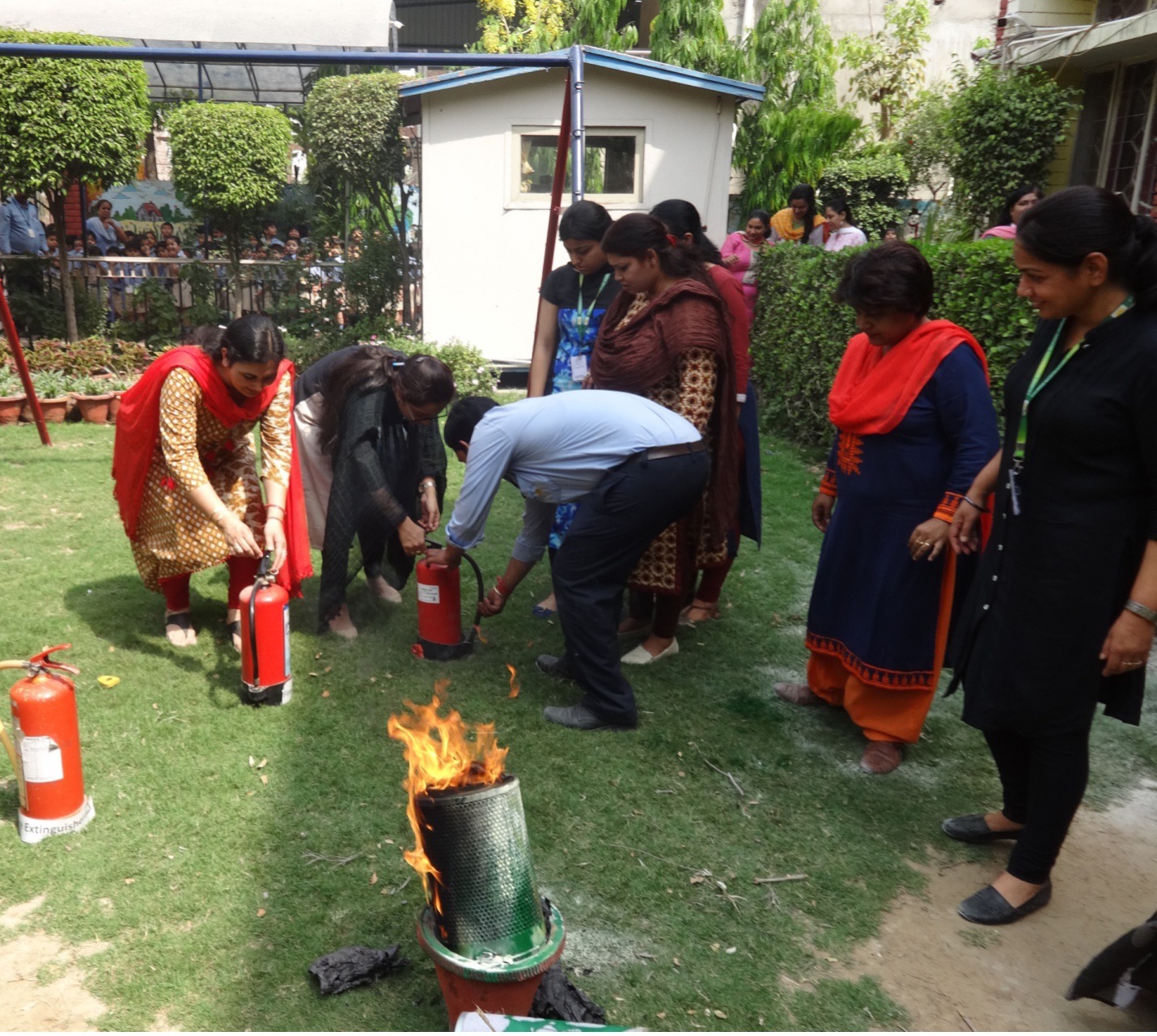 Safety walk by a special committee consisting of parents, teachers, and admin staff to make sure all areas of the school are fully secure for the children
The entire staff has a Biometric attendance facility
Female Attendant receives and drops children on every route.
Speed governors installed in all the buses
GPS is installed in all the buses
Complete fire fighting is installed
An evacuation drill is conducted quarterly
A fire drill is done periodically
25 CCTV cameras installed in all corridors, classrooms and buses